Goleta Website Development
Local webdesign agency makes sure you'll be found.
We are a web design agency known to provide client searching for Web Design in Goleta and Santa Barbara affordable web development solutions. Our all-inclusive solutions run start around $1000, sometimes even less than that. With more than fifteen years in business we are a steady, reliable yet affordable partner for small businesses in need of a website presence that is found on Google and drives revenue.
Our portfolio of small business website examples is vast. Whether you are a HVAC contractor, a building contractor, a yoga studio, a therapist, a chiropractor or day spa – we can provide you with attractive, fast loading small business websites in a short time. We don't stop there: The first year of website hosting is free, we include all technical updates so you don't have to worry about all those details.
All Small Business Websites Packages Include:
Mobile Responsive
Beautiful on Desktop, Tablet and Phone
Search Optimized
Being Found Is Our Highest Priority!
Speed Hosting
Less Waiting Time for Visitors – Better Ranking
Care Included
Uptime Monitoring, Updates, Troubleshooting 
Tight Security
Latest Security Without  Any Loopholes.
Social Media
We add Google Business Listing, Facebook, Yelp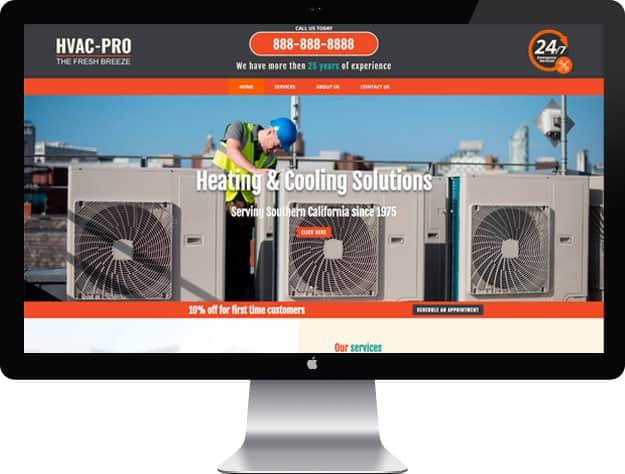 HVAC Contractor Website
Building Contractor Website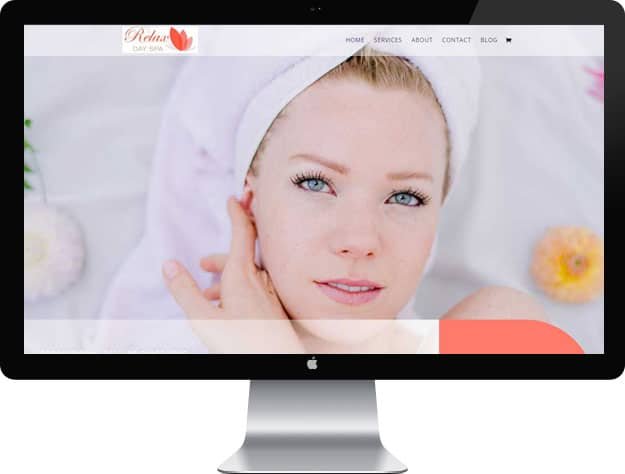 Day Spa Website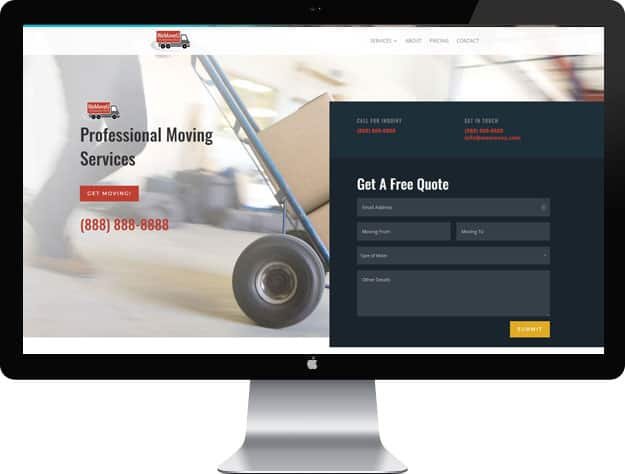 Moving Company Website
Family Therapist Website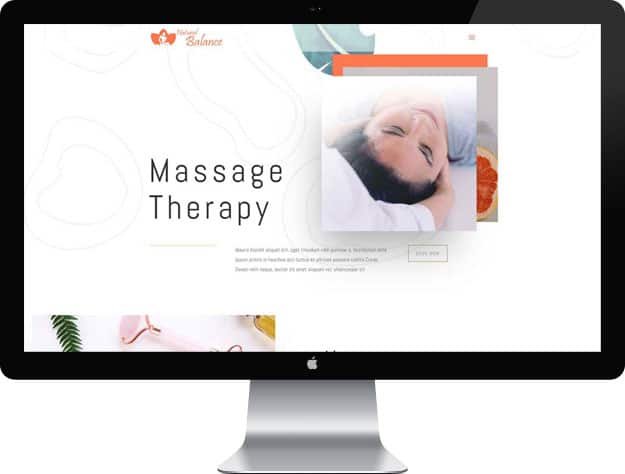 Massage Therapy Website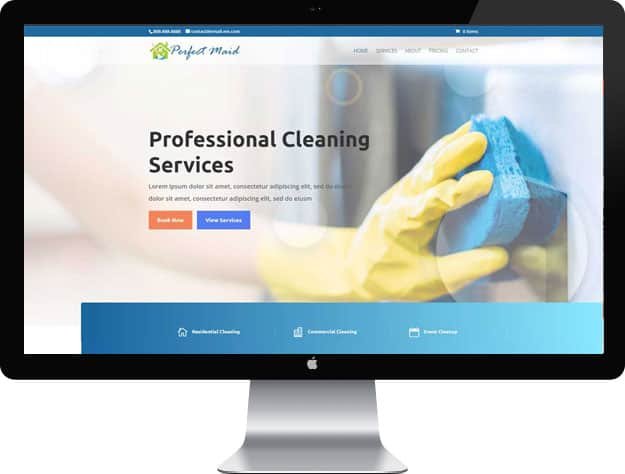 Cleaning Company Website
Yoga Studio Website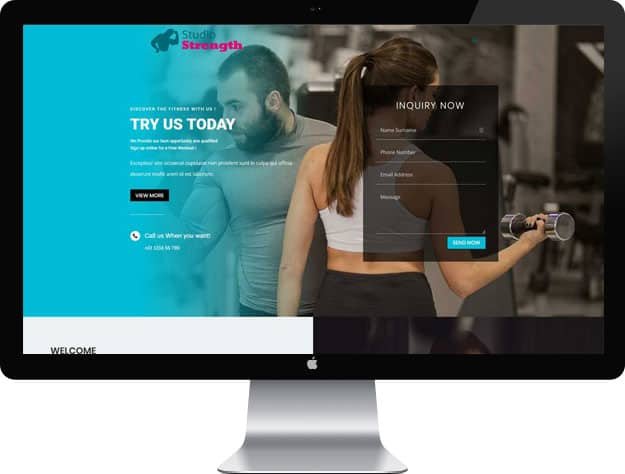 Fitness Studio Website
Starter
One Long Page to get Started
One Page Vertical Scroll

Call button for Smart Phones

Up to 10 Vertical Elements, 800 words

Your content, we optimize
Google Business Listing

Yelp & Bing Listing

Free Domain, Hosting 1yr**
Home Page Slider

Call button for Smart Phones

Five Pages
Your content, we optimize
Google Business Listing

Yelp & Bing Listing

Free Domain, Hosting 1yr**
Jump Start
Twelve Pages, SEO
Home Page Slider

Call button for Smart Phones

Twelve Pages
Your content, we optimize
Google Business Listing

Yelp & Bing Listing

Free Domain, Hosting 1yr**
* Pricing for websites similar to or derived from our examples of business websites; client provides content and premium images, we optimize.
Special custom design and content writing optional for additional fees.
** 1st year Domain, High Speed Hosting,  Technical Updates free, after that $150/year.
SEO First! Our Work starts long before designing
What are small business websites worth when nobody looks at them? You need to be found. That's why our work starts quite a while before we actually design small business websites.
Being found on Google is one of our major goals for your site. It can make the difference between having a store on State Street or a small Side Street.
We help you find the best domain name for your business website. It is the first step for a successful online presence and a very important one since it can have a major impact on being found.
What wording should you use? Our smart technology finds keywords and search terms related to your business. We build your text into an easy to read structure to make sure visitors stay on the site.
Social Media
We set up accounts on Yelp and Bing to help customers find you. For additional fees we manage ads on Google.
A Google Local Business Listing is included in our services.
How is a website being search optimized?
Search Engine Optimization (SEO) is the process of improving the volume or quality of traffic to a website or a web page from search engines via unpaid, free search results. These rankings are called "organic". They differ from other Search Engine Marketing (SEM) like Google Ads, which are fee-based.
The higher your small business website appears in the search results list, the more visitors it will receive from the search engine. With SEO, we target different kinds of search, including image search, local search, video search and industry-specific search engines. This gives a website online presence, traffic, and revenue.
SEO considers how search engines like Google, Yahoo, Bing work and what your potential customers are searching for. Optimizing a website primarily involves:
researching the main terms and related terms customers are searching for
examining the code and keywords of your competitors (high-competition search terms only)
editing its content and HTML coding to both increases its relevance to specific keywords
make sure search engines are able to index your site and its pages
Beware of Scams!
Since Search Engine Optimization (SEO)  is the "magical word" for many people, many scams are happening. It is typical that even if your site has a top listing, you will be contacted by people who try to sell you premium SEO services. Those offers often run between $500 and $1500 a month.
Our advice: If your site needs optimization, check with us what is possible. Often enough, people who contact you via your submission forms are sending out emails randomly without having ever seen your site. We have seen those emails for may sites that were on Google's top three listing.
We check whether your site is where it can be.
Appealing Design
And of course, we create an appealing website, easy to navigate, that captures your visitors. See our small business website examples. You may also show us designs you have found elsewhere.
Content... is still King
After all these years, Content is still King. A website with unique quality content has a better chance to rank high than copy and paste content from other sites (which is anyway illegal). We can provide content if you do not have the time to do so – including plagiarism check. Ask us for a quote.
Security and Maintenance
Especially modern editable, database driven websites often need maintenance and updates.
We make sure that your site is fast, secure, and safe.
We monitor your site performance (included in our hosting plans).
We are known for a very fast response time in case you need anything.
The websites that Matt built for us reflect the welcoming and caring atmosphere in our store. Visitors always say "we saw your website and had to come".
Small Business Website Design starts at $599
Whether you are a Therapist, Chiropractor or a Contractor, own a Spa, Restaurant, Fitness Studio, Moving Company, Car Repair Shop, Cleaning Company – Small Business websites with Domain name, Hosting, Updates, Google Business Listing start at $599.
Small Business Website Examples: See what we can do.
Get Your Custom Solution Fast